Thank you for coming here.
The Art Biz Connection community of artists is not currently accepting new members.
There are no plans to reopen membership outside of my learning programs, where we have live training sessions, group and team support, and plenty of accountability.
With gratitude,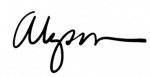 An Artist Community
Your online home for networking, support, and sharing ideas.
Created for artists like you who want stay productive and focused on their goals.
Monthly and Annual Memberships Available
Joining your group is one of the best things I've done in a long time. Being in contact with people who care about their artwork and art itself has made a big difference in my outlook and my thought process. — Pamela Atkinson
I don't need to tell you that artists are facing a challenging landscape.
Nobody knows what the future options will look like for exhibiting and selling art, though, when we bring our collective knowledge together, we can make educated predictions.
We have to take charge. We must control what we can, and we need a community of like-minded, dedicated artists to help navigate these unknowns.
Trying to figure everything out on your own and not getting the results you want.
Being surrounded by people who don't understand the specific challenges that artists face.
Stopping and restarting. And restarting. And restarting. And … And … And …
Stay connected with artists with experiences that you can learn from and coaches who can help you strategize.
Be in a community of advancing artists who get you.
Maintain momentum for your art and business—knowing that you have massive support should you ever stray far from your goals.
The Art Biz Connection community is for ambitious visual artists who want to sharpen their business and marketing skills while maintaining a healthy studio practice, discover the latest trends and predictions in the art world, and share struggles and joys with like-minded artists.
Inside of the community, our monthly themes are selected to keep you focused on your business, with lively discussions evolving around those themes. Our themes have included making videos, improving your relationship with money, collaborating, auditing your online presence, nurturing relationships, cleaning out, and focusing on productivity.
Please upgrade me to an annual member. What I love about the community is that I feel like I'm with a group of peers who have similar goals. I have joined a variety of Facebook art groups but there just doesn't seem to be the seriousness and commitment that I see in the Art Biz community. I feel like the people in the community are serious artists and not dabblers and that's what I need! — Cary Reeder
In the Art Biz Connection ...
Get to know like-minded artists. 
In our monthly Strategy Sessions and Studio Talks, participate in breakout Zoom discussions with other ambitious artists around the world. Share ideas and experiences about the directed topic.
Mark it off your list.
Get It Done Days are a member favorite and exactly what they sound like—a day set aside to work on, with our group energy behind you, a particular task or project that you've been procrastinating or that you need to put on the calendar and just get 'er done.
Take bold steps with our support.
Every now and then, I throw down a community challenge designed to encourage you to take a step in a direction that might be uncomfortable, but that is necessary for professional growth. And you receive accountability with our weekly progress reports.
Stay informed.
You'll receive a members-only email on Mondays to get you focused and engaged with the activity inside of the community. It isn't sent because you need more email. Lawd knows! It's to remind you that a new work week is beginning and we are here to support you. It's to keep you connected to your art business.
Seek answers, share resources.
Be part of our members-only forum, where my team and I are very active. In the forum, I post weekly questions and polls, resources, updates, and check-ins. We also spotlight one of our members each week so you can get to know one another. We'd love to spotlight you!
We use Mighty Networks (not Facebook!) for our community. I think you'll love it as much as we do.
BEST VALUE
Annual Membership
Wallow in our love and support, and everything that comes with that. Commit to yourself for an entire year and save $80.
$400
Monthly Membership
You're ready to get the support and be part of this community of ambitious artist, but not quite prepared to commit to a multi-month membership.
$40/month
I'm forever grateful for what I've learned from you and the members of the Art Biz Connection. Right after the pandemic hit, I switched my website platform because I thought it was finally time to jump into the print market. It's proven a fantastic leap for me. I've enjoyed extremely good sales in 2020, in no small part because you prepared me for the constant wooing of contacts and collectors and the storytelling about my art that the new site demands. You also admonish us to maintain a healthy studio practice, so I was able to balance the new platform's pressure of constant marketing and selling. I'm grateful that this group gives me tools and the courage. — Lindy Severns
Hi! I've been waiting on you.
I'm Alyson Stanfield and bringing artists together is one of my favorite things to do, and I've been doing it for longer than I care to reveal.
Artists have become life-long friends at my live events and in my online courses. There's no reason to wait for when we can gather in person again because I have a community of inspiring, dedicated artists waiting to connect with you.
We are all working toward individual goals, but we use the community to stay focused and inspired.
I can't wait to welcome you!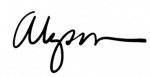 Community members receive access to the following:
Monthly Strategy Sessions with Kristen
Monthly Studio Talks with one of our artist mentors or me
Get It Done Days with Suzanne
Community challenges
Weekly emails to stay focused
Conversations in our forum
Current schedule details. We also have a learning path option for members who want access to our learning center, planning sessions, and additional live sessions. Email us for info about the learning path.
All subscriptions automatically renew, with a reminder sent to you before the first scheduled renewal date. (It's a great idea to write your Art Biz Connection anniversary on your calendar.) You may cancel your membership at any point before your next scheduled payment.
We think you're going to love the activity and quality of members in The Art Biz Connection. If you try it out and decide you'd like to upgrade to an annual membership, a mastermind, or our seasonal learning programs, we'll be thrilled. Just email us and we'll make it happen.
Our community membership is right for you if you crave connection, but don't need the lessons and training that are part of our seasonal programs.
If you are starting out and don't yet have the business foundation, I urge you to enroll in what we refer to as the learning path (seasonal learning programs). But start with this membership now. You will have an opportunity to upgrade your community membership to the learning path.
Please make sure you read everything here and understand what you are receiving. If you sign up for the monthly or annual membership and are unhappy with your purchase, you may request a full refund within 14 days.
YES! The perfect time to start getting this level of support and connecting with like-minded artists is now. 
Please join us today!
BEST VALUE
Annual Membership
Wallow in our love and support, and everything that comes with that. Commit to yourself for an entire year and save $80.
$400
Monthly Membership
You're ready to get the support and be part of this community of ambitious artist, but not quite prepared to commit to a multi-month membership.
$40/month
ANOTHER WAY FOR ARTISTS TO CONNECT FROM ALYSON STANFIELD