A neighbor knocks on the door and invites you to coffee during studio time. Mmmmm. Coffee would be good, you think. Do you take her up on her offer?
Everyone in your artist organization knows that you are the go-to guy to get stuff done, so they ask you to chair a committee for next year's group show. You know your schedule is packed, but you feel a sense of duty. Do you give in and help them out?
Every time your father gets the chance, he insinuates that you aren't a real artist. It's really driving a wedge between the two of you. Do you say anything?
You hop on to Facebook to post to your business page and are tempted to click on an old (and previously long-forgotten) roommate to see what she's up to. Do you do it?
In order to act confidently in these situations, you need to have a solid commitment to the boundaries around your life and career.
Bagging your studio time, agreeing to be the go-to volunteer, allowing people to poop on your dreams, and wasting time on social media are all career-killers.
Here's how you can handle these situations. It all boils down to how you handle yourself.
Setting Boundaries With People Who Want Your Time
People will often impose their needs and desires on your time – not because they don't care about you, but because you haven't set boundaries with them.
So many people want our time, opinions, art, and assistance. We want to make them all happy.
We want to please them. We don't want them to be mad at us.
And yet, dropping your priorities when something is requested of you doesn't serve anyone.
Changing your focus because someone else wants your time and energy makes you frustrated. You're mad at yourself for agreeing to the request and at the other person for asking you to do it in the first place.
Sure, the new task may be easier or more fun than other things you have to do, but it pushes you off the path of a successful career. You've put others ahead of your dreams.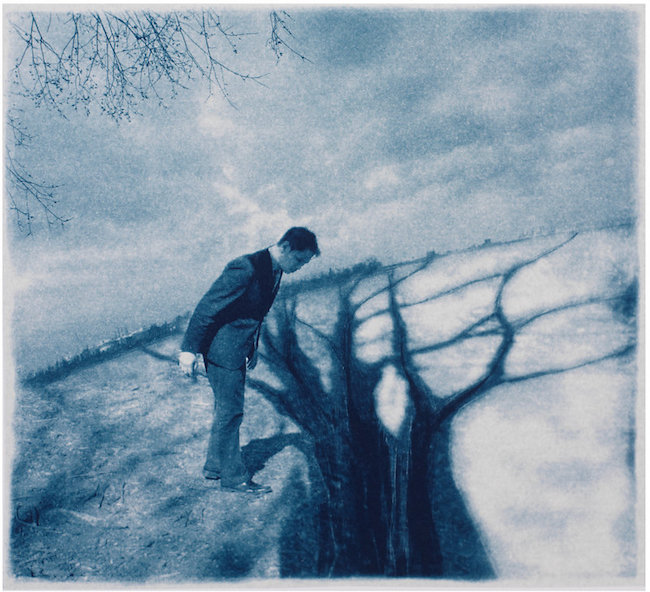 If you keep giving and giving, you only have yourself to blame.
Setting Boundaries With Negative People
Get rid of the naysayers in your life. Banish people who are jealous, unsupportive, or oblivious to what you want and where you want to go. They have no right to poop on your dreams.
If you can't eliminate the naysayers completely (and legally) from your life, limit your time with them and tell them that certain subjects are off limits.
You may find it difficult to do this with family members, but it's even more important to have this conversation with those close to you. Avoiding it only deepens the wounds and weakens the relationship.
One client dreaded every meal she had to spend with her sibling. I suggested an alternative: that she go to a movie with her sibling rather than face the anxiety of conversation.
Tell the naysayers how you feel when they do/say <fill in the transgression> and what your boundaries are. Do this before you become too emotional and before it's too late.
State your boundaries plainly, matter-of-factly, and leave no doubt in people's minds that if they can't be supportive, you'll have to find other topics to talk about or restrict your time together.
I think you'll find that those who love you don't want to be accused of helping to kill your career.
Setting Boundaries With Yourself
Setting boundaries with other people isn't possible until you enact the boundaries in the first place.
The bottom line is that you have to make boundaries for yourself because you can't control what other people say and do. You can only control how you react.
You teach people how to treat you through your words and actions.
You either honor your boundaries or leave them squishy – easily changed on a whim. If you aren't demonstrating that the boundaries exist, how will anyone know to respect them?
Here's the thing: You will regret dishonoring your boundaries about 95% of the time.
If you are trying to build or expand your art career, the first boundary you need to observe is around making art. Studio time has to be your priority and not something you do only when everything else is taken care of.
You must also set boundaries around marketing time, especially your use of social media.
When others see you practicing professionalism, they will grow to respect the work you're doing. By way of example, here are some of the boundaries I have established.
I refuse to work with anyone who whines, complains, or makes a lot of excuses.  Oh, boy! Did my client list ever get better when I established this boundary! The people I choose to work with are phenomenal – not just as artists, but as humans.
I have exactly zero notifications from social media or email interrupting me. I check both when I'm good and ready rather than allowing them to interrupt my workflow.
I don't have time to answer questions from every artist who writes to me needing an immediate response. My policy: I will consider answering questions on my blog or in my newsletter so that all artists can benefit from the reply. It's posted here.
I do not answer my business line after 5 p.m. or on the weekends. Period.
Your Turn
What are your boundaries? Has there been an occasion when you wish you had honored a boundary that you thought you had in place? Please share in a comment below.