I've taken great pride in the fact that I've written a weekly newsletter since March 30, 2002 without ever missing an issue.
It's a story I've recounted repeatedly. Until now. I skipped last week's (April 26, 2018) edition – on purpose.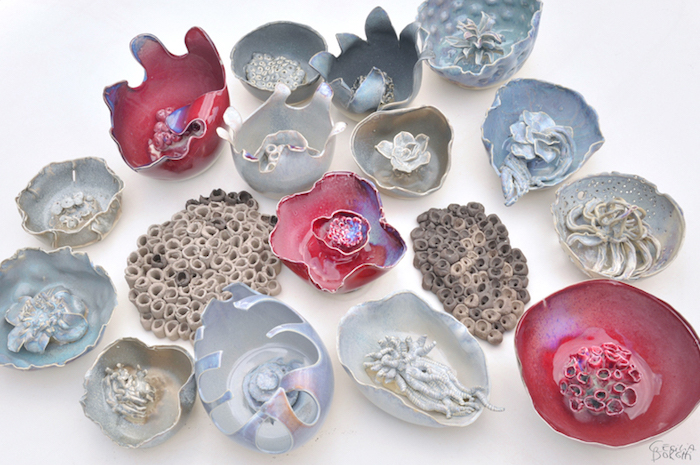 I did it because I want to own a better story.
I don't want to be known as the woman who wrote a weekly newsletter for more than 16 years.
I want to be known as the woman who changed the lives of artists for the better. I had to let go of the old story in order to make room for something better.
It's a Noisier World
When my newsletter started, there were no other weekly newsletters to help artists with their businesses. There were probably others that were less frequent, but I don't believe they lasted.
There was no Art Biz Blog, which kicked off on November 30, 2004. I remember spelling b-l-o-g for my workshop attendees before explaining such a foreign concept to them. Can you imagine?
There was no Facebook, Twitter, Instagram, YouTube, or Pinterest in 2002. No podcast, webinars or Facebook Live.
I had to describe to my artist-followers (in painstaking detail) how to listen in on a teleseminar by simply dialing on their phones. You would have thought I was giving them directions to Mars.
Remember those days? Man, I'm feeling old right now (but can we agree to refer to me as "seasoned" rather than using the o-word?).
The world is noisier today, and you are more tech savvy than you ever thought you'd have to be (or ever wanted to be). You have loads of information at your fingertips, which presents a different problem.
With so much knowledge available, it's difficult to discern what's critical from what is noise that will throw you off your path.
What you need instead of more emails is a reliable system that 1) makes sense of all the information and 2) helps you run your art business with confidence – so you can spend more time in the studio.
That's why we at Art Biz Coach devote most of our energy to creating plans and systems for artists while providing support and accountability to help you implement them.
Don't worry, though. I will continue to provide plenty of free content as I always have: here on the blog, in less frequent emails (see below), on the podcast, on webinars, and on my social media channels.
Here's how you can benefit from what I (or anyone else) share without being overwhelmed.
Suggestions for Reading & Saving
While walking with my friend Ann the other day, she told me how she consumes my newsletter: If I have time to read it, I will – if it's pertinent to me at that moment. If not, I skip it. I know I'll be able to find it later if I need it.
Makes sense. We're all busy. Why spend time on something that isn't immediately useful for you?
Many people have told me that they print my newsletters and keep them in a binder. While it's an honor to hear that, you really don't need to do the same.
Every single article I send is posted here on the blog, which has a super useful search engine.
If you're afraid you won't remember what to search when you land here, here are four ways to save your favorite Art Biz Coach newsletters for later recall.
Create an Art Biz Coach notebook in Evernote. If you have a paid account, you can email your favorites directly to that specific notebook.Not an Evernote user? After you receive the newsletter, click the link to the corresponding blog post at the end. Leave a comment while you're there, and then save the post using one of these handy-dandy apps:
Start a board on Pinterest for the best ideas you've read on the blog. Our weekly artist features guarantee that your board will be good looking.
Open a free account at Pocket and tag your art business articles with Art Biz Success. It's easy to save items to Pocket when you add their extension to your browser bar.
Download the Flipboard app and begin an Art Biz Success magazine. I love flipping through this app when I want news, but admit that I'm not the best at keeping up my own magazines. Maybe you can do a better job than I.
No need to stop with my content. Do the same for any articles or emails you find particularly useful.
What to Expect from Your Art Biz Success Subscription
Do you know how many people asked why they didn't get their Art Biz Success newsletter last week?
Exactly zero. Nada. Zilch. Zippo.
Far from being sad that it wasn't missed after 16 years, I was ecstatic. It proved my thesis that weekly emails aren't life or death. Thank you!
The plan for now is to email you every other week, with at least one podcast a month.
That may change, but you can always count on me to send art business tips of some kind to your inbox. Pay attention if they're timely for you or save them for later using one of the four methods above. Or, stop by the blog and search for your topic of interest.