This episode is a remix of The Art Biz episode 36 from 2019. It is such an inspiring interview that I wanted more people to hear it.
Adele Sypesteyn has been making a living from her art for four decades. In this conversation, she takes us through her journey of selling her art—from the traditional process of applying to galleries to a more strategic approach that involved teaching herself about business and pivoting in the face of economic downturns.
Adele reveals how she transitioned away from galleries to the antique show in Round Top, Texas, where she made excellent connections with hundreds of interior designers.
Adele discussed testing a new concept for teaching art to children and shares her approach to teaching herself about business, especially during the recession.
You'll hear about how she embraced the concept of viewing her art as a product, combining creativity with research to make her work more marketable.
The people who go into galleries are 1% of the population.
I wanted to reach the other 99%.
Finally, we discuss how Adele adapted her income streams, shifting from relying 100% on gallery sales to focusing on events and online classes. She talks about how she used YouTube as a lead magnet to grow her business and her strategy of connecting with people to learn what they want and need from her art. Market research!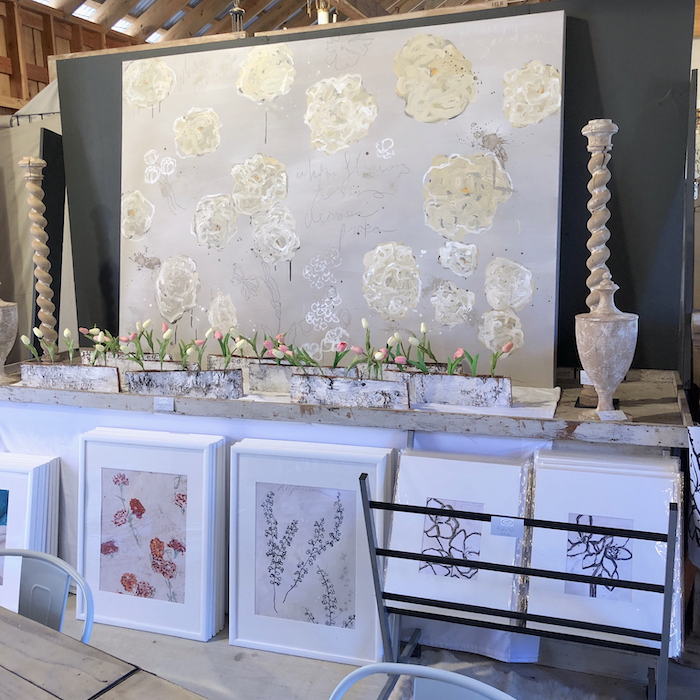 "You have to match the gallery with the style you know of what you're doing. So you have to really do a lot of searching and discovering for yourself as an artist."
"[The recession] really made me think what can I do? What can I do to work that hard for myself as my business?"
"The people who go into galleries are 1% of the population. I wanted to reach the other 99%."
"I put all my effort into really being clear about who my market is, which are interior designers, who have, who buy repeatedly because they have clients."
"I'm 65 years old, I never thought I would be doing a video. I do not like to be in front of the camera, but my passion for teaching, like all I'm focusing on is what I can teach. These tips."
Adele Sypesteyn is a New Orleans-born artist whose architecturally influenced abstract work is distinguished by multiple layers of texture, color and pattern. She draws inspiration from her surroundings, particularly the weathered walls of New Orleans and elements of nature. Her abstract art combines warm textures with aged patinas and writings, and utilizes her unique technique developed over three decades as a practicing artist.
Adele's art has been displayed in galleries across the country, and can be spotted in world-class magazines, including Veranda and House Beautiful.
Adele made the decision in early 2019 to focus on expanding her teaching practice and grow it into a major source of income. See her art and get info about learning from her at AdeleSypesteynStudio.com.
Follow her on Instagram: @AdeleSypesteyn