Ambitious artists hire me because they want more recognition for their art and support as they get their art out of the studio and into the world.
I strung together these words during a small group discussion at a conference. One of my clients happened to be sitting next to me and flinched at the word choice: ambitious. (You should have seen her face!)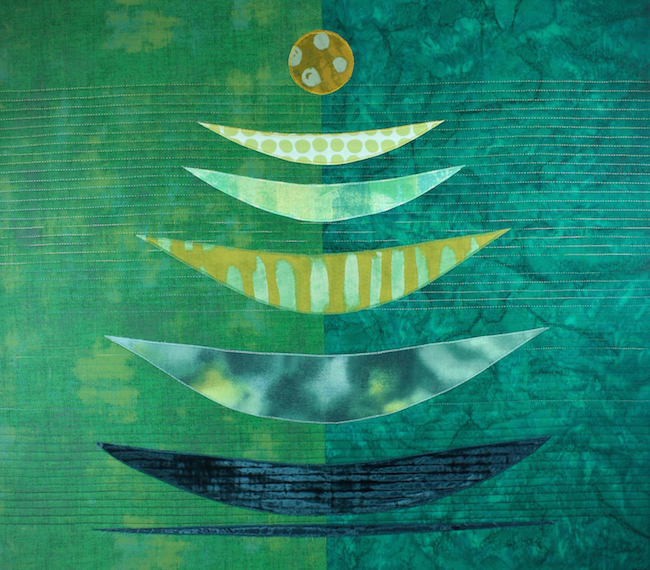 Then she challenged me on it. The word just didn't sound right, she thought.
I said, "You're ambitious. Don't you think?" She thought a bit, and agreed with a little hesitation, "Yes, I probably am. It's just the word I have problems with." (Update: She has since embraced the word fully!)
Who Are the Ambitious Artists?
Definitions of ambition include:
A strong desire to do or to achieve something, typically requiring determination and hard work.
A desire and determination to achieve success.
An earnest desire for some type of achievement or distinction, as power, honor, fame, or wealth, and the willingness to strive for its attainment.
If you don't see yourself in any of these definitions, you might want to rethink your path as an artist-entrepreneur (all successful artists are also entrepreneurs).
Without the desire, there's no motivation to take action. Without the action and hard work, there are no results.
"Ambition" isn't something that's usually associated with artists, and it's even been viewed as a negative attribute for women to possess. Yeah, I know. Really? In the 21st century??
We still have problems with ambitious women? Women still have problems owning their ambition?
C'mon!
We also have a tendency to worry about what other people will think of our ambition. Yep, you may lose friends when you become stubbornly focused on your dream. If that happens, were they really your friends in the first place?
Hey, I get any hesitation around embracing the word. I hesitated myself. Can I really say this?
Then, I found the courage to speak the truth.
I've worked with artists for more than two decades. I know what it takes to run a successful art business, and ambition is near the top of the list.
I'd even put ambition above, gasp, talent. Because if you have enough ambition, you will do whatever it takes to develop your talent.
Ambitious artists seek to better themselves. Money isn't usually the driver. I have found that artists' main goal is to have eyeballs on their work so that they can communicate their ideas with a bigger audience.
They seek accomplishment for its own sake.
Now, don't misunderstand me. Ambition doesn't give you a free pass to step on people, be rude, or ignore the rules.  Ambitious artists are still courteous, generous, and kind.
Defend the Vision You Have for Your Life as an Artist
Owning your ambition means you're focused and determined. You have a vision, which you defend to anyone who questions your goals.
Here's what this looks like:
You don't wait for someone to ask you to take action. You just do it. And you find the support you need for the journey.
You don't procrastinate because you don't know how to do something. You find the answers, roll up your sleeves, and get to work because it's important to you.
You know that you have just one life to live and you won't feel as if you lived it if you don't do your best work.
You don't make excuses, and you don't have time for other people who make excuses.
I embrace the word and encourage you to do the same. Own your ambition.
Your Turn
Are you ambitious?
What's an acceptable alternative to being ambitious? Hey, I'm open to it. Just leave a comment below.