Have you ever been so focused on a goal you thought was right for you that you missed opportunities that might have been better?
Chances are good that you can't answer that question because you were so myopic. You just knew that this one direction was the path you needed to take. And you might have ignored that it wasn't working or didn't feel like the right fit.
This week's podcast guest, Adele Sypesteyn, has been making a living from her art for 4 decades. But she never gets too comfortable with income coming from a particular source. She pays attention to changes in the marketplace and economy. And she educates herself.
The people who go into galleries are 1% of the population.
I wanted to reach the other 99%.
Listen to learn how Adele made the decision to pull out of her galleries and how she easily replaced that income.

Music by Wildermiss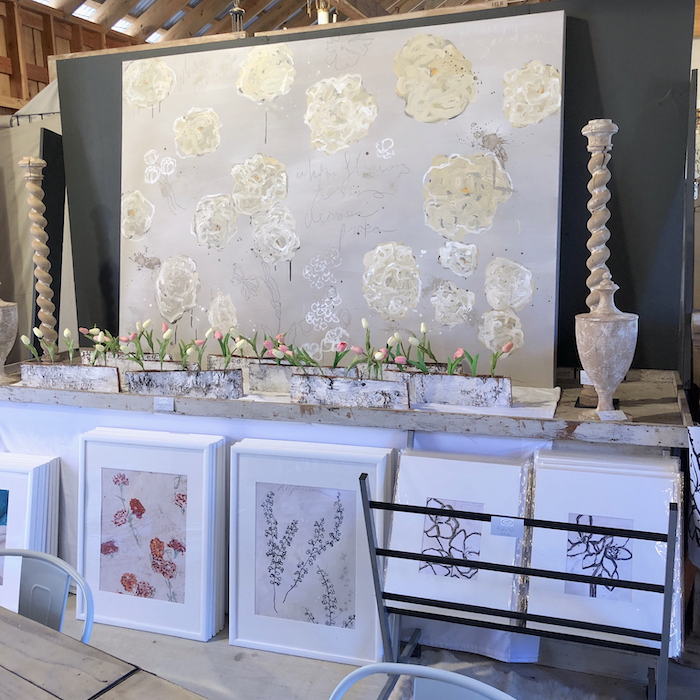 Highlights
How Adele has made a living from her art for 40 years.
Why she approaches her art as a product.
How she shifted to make money during the recession.
How she learns about business and her philosophy that we can approach our businesses just as creatively as we do our art.
Why she pulled out of galleries completely in 2014.
Why the Round Top Antiques Fair was such a profitable venue for Adele's art sales.
How she used Round Top to test the market for her new Art with Kidz membership.
What she did in early 2019 to get feedback on the types of online courses she should teach.
How her income sources have evolved since earning 100% of from gallery sales.
The role YouTube has played in her business and the phenomenal growth she's seen in subscriptions in the past year.
Mentioned
Jan McCarthy
Round Top Antiques Fair (Texas)
ReworksHOME
Art with Kidz membership
About My Guest
Adele Sypesteyn is a New Orleans-born artist whose architecturally influenced abstract work is distinguished by multiple layers of texture, color and pattern. She draws inspiration from her surroundings, particularly the weathered walls of New Orleans and elements of nature. Her abstract art combines warm textures with aged patinas and writings, and utilizes her unique technique developed over three decades as a practicing artist.
Adele's art has been displayed in galleries across the country, and can be spotted in world-class magazines, including Veranda and House Beautiful.
Adele made the decision in early 2019 to focus on expanding her teaching practice and grow it into a major source of income. See her art at AdeleSypesteynStudio.com and watch her instructional videos on her YouTube channel.

Music by Wildermiss
This episode is sponsored my signature business-building program, the Art Career Success System, a program I have perfected for more than 17 years working with artists.
All of the lessons you learn in the Art Career Success System are tasks you will do over and over again throughout your art business and career. That's why it's a SYSTEM.
In the ACSS you will build a strong foundation using my video and audio lessons, worksheets, and transcripts. And you will be part of a community of artists who are forward-thinking and forward-moving.