It doesn't take a genius to understand why nobody came to your art show.
Let's set aside the bad weather, natural disaster, flu epidemic, or major tragedy in the community. And not count people who are out of town or live too far away, or those who have tickets to the theater or are nursing a sick child.
We're going to focus on the able people on your mailing list who would be most inclined to come out and support you. Except they didn't.
The reason they didn't come is because you assumed too much.
Let's look at 4 ways this might have played out.
1. You didn't tell them about it.
You assumed the venue would get the word out.
Oops! You'll never do that again. Venues, regardless of the type of venue, have an entire program of artists and exhibitions lined up. Sorry to break this to you: you are but a small fish in their big pond.
What's important to you isn't always critical to them.
You can't rely on the venue to get people to your exhibition.
2. You relied on a social media post.
You assumed people would see your invitation on Facebook.
You can't post an invitation once or twice to social media and expect results (especially these days). I don't know about you, but I miss everything on social media. My mom always updates me on family goings-on when we talk on the phone because I don't see them in my feeds.
Even if those you wanted to see the invite did, people don't usually hop on board until they have seen an invitation multiple times.
You need a variety of touch points scheduled for your fans and followers:
Send a postcard.
Place stacks of postcards in strategic venues.
Mention your event in your newsletter.
Blab about it on social media.
Post flyers.
But the best use of your time would be personal contact with those you want to attend. Nothing – Nothing! – moves people to action like a personal invitation. This could be an email, a text message, or a phone call, but it is sent only to them and comes from the heart.
Never underestimate the value of personal invitations when you seek action from others.
3. You were afraid to send email reminders.
You assumed that a single email would do the trick – and that they would actually read the missive you sent.
You assumed that people would write it down and remember. They didn't.
Most of my students and members admit to being "afraid to bother people" with an extra email. They reconsider when I share the statistics of how much these last-minute emails increase the sign-ups for my programs.
In fact, the highest percentage of registrations comes when I send the "starts tomorrow" email. More importantly, the right people – the people for whom my message was intended – respond with gratitude for the reminder.
4. You let your list get cold.
You assumed you could count on certain people to show up for you even if you have been out of touch.
Scene: Me jumping up and down on the rooftop. Bold letters necessary. You have to nurture your relationships. You must continue to show people you care about them long after they've purchased from you, started following you, or asked to receive your emails.
This is why you have a strategy for staying in touch with your list on a regular basis. So that, when you ask something of them (like showing up to your opening), they remember you and are familiar with what you've been up to.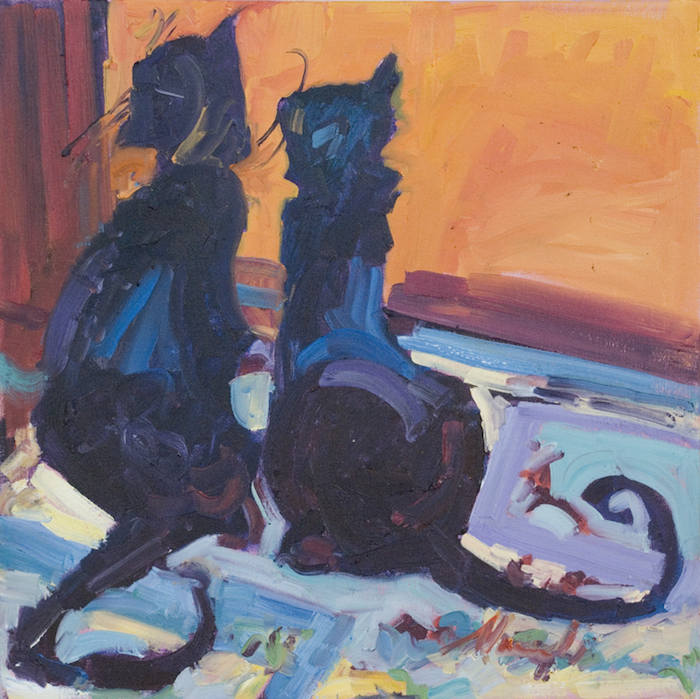 It's not just uncomfortable for you to contact people only when you want something from them, it's downright impolite.
Stop assuming so much. There are plenty of people out there who want to show up for you.
Make sure they hear from you and know that they are appreciated and needed.