Have a sale of your art? It's possible! But you might also want to run a sale on products such as calendars, note cards, books, catalogs, or prints.
Before we get too deep into the specifics, I acknowledge that having a sale of original work is unpalatable for many artists. Sales are associated with discounts, and this seems like it cheapens the art. I get it!
But I also think it's critical to acknowledge, if it's important to you, that you need to make money from your art. You might even need to earn a living from it. That means more sales.
In this article, I share 7 ways to have a sale (promotion is probably a better word). You will have to decide which is best for original work and which is okay for other items. You'll also have to decide what feels right so that you don't regret taking the action.
Stick with me to the end and I'll share the biggest mistake you can make when having a sale of your art.
Count Your Inventory (Step 1)
Conduct a detailed account of what you have in stock.
How many pieces are there?
What is the monetary value of the inventory? That's right, total up the value of your inventory.
How many/much would you like to sell? Set a goal!
Nail Your Offer (Step 2)
There are two primary options for a promotion: discounts or bonuses.
3 Options for Discounts
It's always preferred that you use discounts for items other than original art, but we must acknowledge that there is a lot of art in the world that needs to find homes. It's not doing you any good taking up space. (Besides, gallerists offer discounts all of the time.)
Flat discount on everything.
This is the default tact for a sale and is absolutely the easiest way to go. Marketers say that 30% off is a good motivator. Anything less doesn't move people to act as quickly.
Figure out the costs that were involved in making those reproductions and see that you recoup as much of your investment as possible, but also get rid of as much as you can.
2-fer.
Buy 2 for the price of 1. Sounds great! But is it something that people will want two of? If not, a 2-fer isn't a motivator.
Declining discount.
Encourages early buying and looks like this: 70% off the first day, 60% off the second day, and so forth.
4 Options for Bonuses
Add-on.
Buy 1 and get these bonuses.
This works great when you have digital products that can be downloaded, such as special reports, audio interviews, or a video lesson. It could also work if you have reproductions or note cards that you could include with purchase of the original.
For the first <5, 10, 15> buyers.
This promotion encourages fast action and rewards those who take it.
I've noticed my favorite baseball team does this but with much bigger numbers. "The first 15,000 fans receive …" It never dawned on me before why they did this, but I'm pretty sure it's so that people come to the stadium earlier and buy lots of food and beverages.
Free shipping.
Seems to be a good incentive for many buyers, regardless of what you sell.
Free frame (pedestal, display, etc.) included.
To make this cost-effective for you, you'd better buy in bulk and tell them that assembly is required.
Of course, there are many variables within these options, and you can even combine them.
Whatever direction you take, I urge you to keep it simple. The worst sale results I've had were when I offered 3 different packages for buying my book.
It hard to explain complicated options clearly enough that people can discern the value in each. When people have to make a decision based on too many variables, many of them will abandon the idea. Make it easy for them to decide: Yes or No.
Trust me. Simple is best.
Stick to a Schedule (Step 3)
Decide on beginning and ending dates for your sale and stick with them. Long sales get tiresome and people (especially you) lose interest.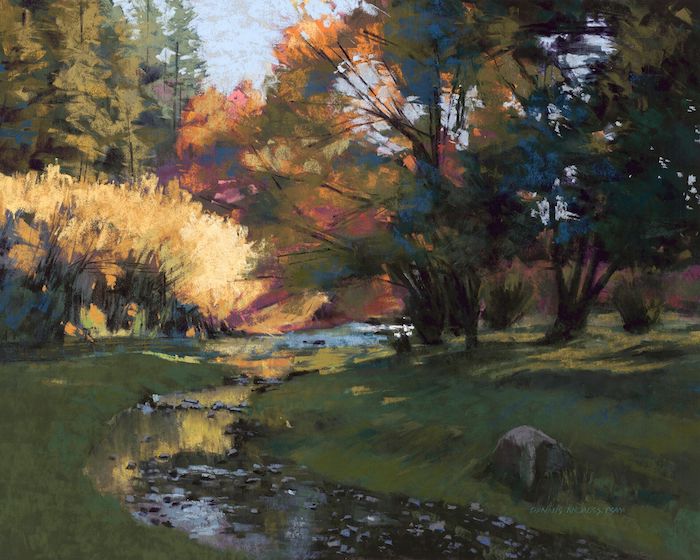 People need a compelling reason to buy NOW, so the sale has to end within a relatively short period of time.
Make it no longer than 1 week and end it on a weekday when people are more likely to be checking email. With that time frame, you can concentrate your promotions and then get back to work when it ends.
Create a schedule for sending emails (yes, multiple emails) and posting to social media.
Don't Make These 2 Mistakes!
I can't let you have a sale without first cautioning you to avoid these two mistakes. The first is not mentioning it to your gallerist. In order to maintain your strong relationship, be forthright. Discuss how the sale will be handled with your gallerist.
The second big mistake you want to avoid is neglecting those who have purchased from you previously. Extend your offer to previous buyers first, perhaps even giving them a little bit extra (of something) because they purchased at a higher price.
Always take care of those who have been supporting you first.
This post was originally published in a very different form on January 21, 2013. It has been updated significantly with the original comments intact.