Your art exhibition, class, workshop, or event has so many facets that there is no reason to send repetitive emails and social media posts for your promotions.
You never know what it is about your work or offering that will be of interest to your audience. Hitting a different angle with each message makes it more likely you'll pique the interest of followers.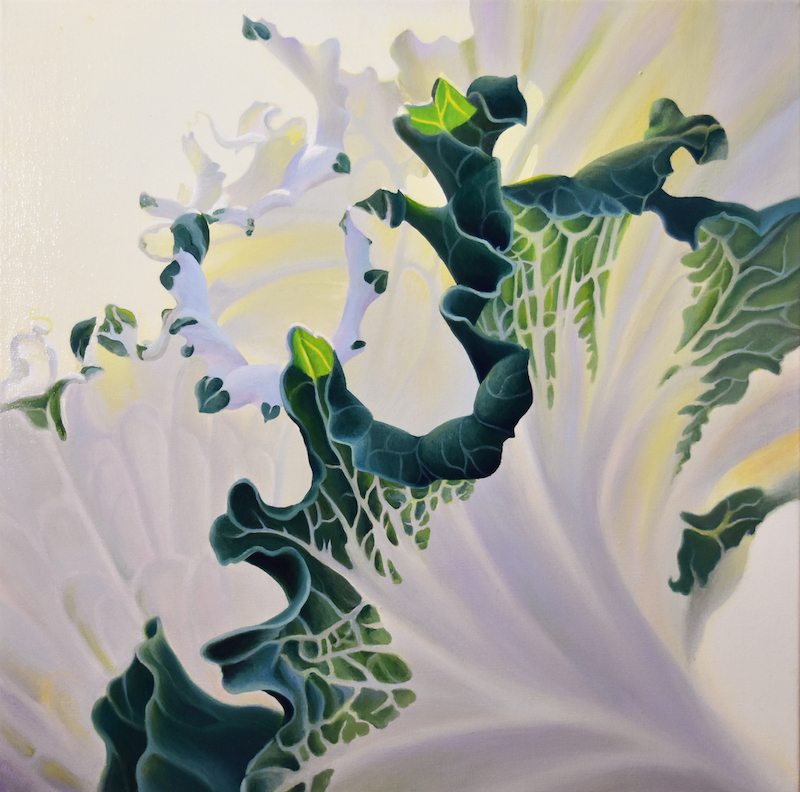 Below are ideas for doing just that. Many of these suggestions lend themselves to emails, while others could easily be adapted for social media.>Use your noggin to decide.
Exhibition or Art Event Promotions
There is much more to your art show than the title, dates, times, and location. And you don't have to dig too deep to unearth a new perspective.
Rotate images of your art with short 2- or 3-sentence stories for each. People are more likely to get excited about a show when they know what they'll see and the stories can help sell the work.
Mention other artists who will be in the exhibition and why it's an honor to show with them. Explain what your art has in common with theirs.
Discuss the history of the juried show you're in and why it's valuable to be part of it. The purpose should come back to you.
Offer suggestions for nearby galleries or places to dine. Add your personal slant on these establishments: "Don't miss the green curry!" or "The back gallery is showing X, who was featured in last year's Whitney Biennial." This is especially helpful for people who are coming from a distance and want to make the most of their trip.
Relate a particular piece in the show to something that has been featured in the news recently.
Highlight special or unexpected features of the event. Maybe you are having live music, serving something besides wine and cheese (hallelujah!), or organizing a hands-on art activity.
Provide a list of your blog posts that might enlighten people about the exhibition. Point to specific posts that relate to the work they'll see at your show. Include an image from each post, a short teaser, and a link to the whole article.
Create a Pinterest board for your exhibition and share it with your followers. Or build a private area on your website for a preview of the work.
Teaching Promotions
Classes and workshops are different products than art. Promoting your teaching means focusing on (1) solving problems for potential students that save them time or make the money and (2) verifying that you're the right person to teach the topic.
Focus on what keeps your students up at night. Why would they want to take this class and how can you help?
List the benefits. How will students feel after the lessons? What will they be able to do that they couldn't do before? How will their lives be better after taking your course?
Share a story of how you became an expert in this area and why you're the perfect person to teach the subject. Don't neglect your own struggles while learning. People love to hear stories of overcoming adversity.
Spotlight student stories with their finished artwork.
Feature photos of students in class and of you teaching. These photos are a must-have for all teachers and are why you need a dedicated photographer for your classes.
Add powerful testimonials from graduates of your class or workshop. Powerful testimonials are from students who had big transformations as a result of your teaching. After they took your class, their life was better because of x, y, or z.
Mention any bonuses. Maybe you are providing extensive handouts or snacks. Or perhaps there is a private coaching session with you after class is over.
Offer a resource. Some of my best results from an email came when I recommended Evernote as a favorite organizing tool in a marketing email for my former class, Organize Your Art Biz. Even though many recipients had no intention of joining the OYAB class, they thanked me for my email because it included a helpful tool they could use.
Address the frequently asked questions you get from students. This is usually done on a sales page, but you can also do it in an email.
Whatever you do, don't put everything in a single marketing email or post. It's overwhelming! Outline all of the details on a landing page on your website or an event post on Facebook. Then sprinkle these ideas throughout your promotional messages.
You're an artist! Be creative and vary your marketing message. It's more fun for you and for your followers.
Not yet in a groove for emailing your list meaningful messages?
Join us for Collector Relationship Essentials, my online class that starts this week.