It's unnatural for many artists to talk about money, especially when the money seems like barely enough to bother counting. And, yet, you can imagine how important it is to have a cozy relationship with money when you need it in your life.
What I share here is one of my favorite things to teach because I know that if you go through this process earnestly, your art business will be transformed.
The transformation occurs because you commit to a new relationship with money—one that puts you in charge of your destiny.
Let The Transformation Begin
One of the best things you can do to improve your chances of success in any area is to create a plan. If you'd like to make more money—especially if you're trying to make a living from your art—you need an income-boosting plan.
Before you object, I know what you're going to say because I have heard it many times before: How can I plan for money when I don't know when my art will sell or who will buy it?
You make a plan because you're the CEO of your art business and that's what CEOs do. They make business projections. They have to in order to attract buy-in to their products and services.
But first things first – in order to boost your income, you have to know what it is currently and where it came from.
For the purposes of this exercise, you're going to focus on your gross sales. Ready to get real?
Where Did The Money Come From?
Gather your sales figures for the past 3 years.
What are your streams of income? These are the sources of your income and vary from artist to artist. Your income streams won't be identical to your studio mate's.
Examples of income streams include:
Sales of original works
Sales of reproductions
Teaching
Licensing
Merchandise
If you sell only original work, your income streams might be categorized according to venues. For example, arts festivals, personal website, social media, and galleries.
Likewise, if you sell original work only online, you might break down your income streams into how people found you. This could mean your income categories are your blog, Facebook, and Instagram.
What are the sales totals for each income stream? When you have that number, determine the percentage of each in relation to your total sales.
For example, if your gross income for one of the given years was $10,000 and $1,000 of that came from teaching, put 10% next to teaching.
Analyze Your Numbers
Your next step is to spend time looking at the numbers in front of you. They might not make sense at first, but I guarantee that a story will emerge as they become familiar.
What are the trends you see across the weeks and months?
What events happened to lead to your results?
What surprised you?
Where do you see room for growth?
Set Your Income Goal for the Year
The final step in your strategy to increase your income is to set your goal for the next 12 months. This is where those CEO projections I mentioned earlier come into play.
Did you learn from your numbers that you're naturally increasing your income 10% every year? If so, shoot for 20% this year because it's a stretch, but not out of the realm of possibility.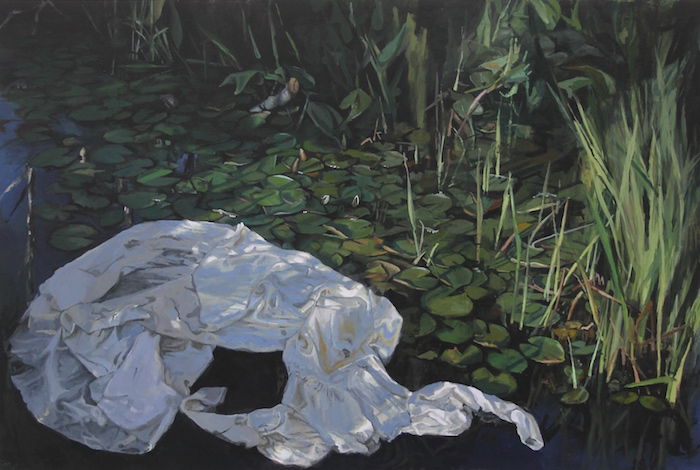 After gathering your numbers and analyzing them, you aren't pulling a number out of a hat when you set an income goal. Your goal is based in data from the past and thoughtful consideration of what is possible in the future. It's realistic.
Artists who go through this process have told me that it is empowering. They see how their goals can happen.
This is powerful stuff that I hope you'll take seriously and implement right away.
We go through this process in depth in the Art Biz Accelerator class.
Join us if you're serious about increasing your income.
Tell me more about the Art Biz Accelerator.
I'm ready to increase my income!
I'd love to hear your comments about this process. Have you attempted it in the past? What results have you seen?