Don't be content to break even when running an art business. You need money to survive and shouldn't be ashamed to admit it. Everyone needs an income to put a roof over their heads and food on the table.
That means you need to make a profit. You need for your expenses to be lower—far lower—than your income.
One of the best things you can do to improve your chance of success in any area is to create a plan. If you'd like to make more money—especially if you're trying to make a living from your art—you need an income-accelerating plan.
I'm going to tell you exactly what that looks like and how to go through the process. I think it's helpful to start with an income-accelerating plan before you make other plans. It helps to know how much you need and want to make and then you can select the projects to support that goal.
If you've been listening awhile, you know that one of my super powers is to help artists make plans. It's not affordable for most artists to hire me to walk them through the planning process. But you can make a business plan customized to your own goals during my Artist Planning Sessions, which are very affordable.
So what if you're hyper focused on profitability and need that income-boosting plan before you join me in the planning sessions. How do you do it?
I developed a process that we use in my programs called, conveniently, the Income Accelerator. We actually make a plan to increase income.
I know what you're thinking because I've heard it many times before. It goes something like this: How can I plan for more money when I don't know when my art will sell or who will buy it?
I get it. You make a plan because you're the CEO of your art business and that's what CEOs do. They make business projections. They have to in order to attract buy-in to their products and services.
While you don't have any control over results, you do have control over the actions you take (or don't take) to get the results. Take charge, like I said back in episode 96. Be the CEO of your art business and of your life.
Here are the 4 Steps to accelerate your income.

Music by Wildermiss
Step 1: Find Out Where the Money Came From
In order to boost your income, you have to know what it is currently, what it was in the past, and where it all came from. This requires a little detective work.
For the purposes of this exercise, you're going to focus on your gross sales. Ready to get real?
Gather your sales figures for the past 3 years. You can use a different time period, but this is my suggested starting point.
What were your streams of income during this period? These are the sources of your income and vary from artist to artist.
Examples of income streams include:
Selling original works
Selling reproductions
Teaching
Licensing
Merchandising
You will still have multiple income streams even if you sell only original works or make all of your money from teaching. If you only sell original work, your income streams might be categorized according to venues. For example, arts festivals, personal website, social media, and galleries.
Likewise, if you sell original work only online, you might break down your income streams into how people found you. This could mean your income categories are your blog, Facebook, and Instagram.
If you only make money from teaching, you would break down the income according to classes and workshops.
Now for some calculations. (Warning! Math is going to be involved, but you can do it.)
What are the sales totals for each income stream during the selected time period? When you have that number, determine the percentage of each in relation to your total sales. That is the dollar amount in sales for that income stream divided by the total sales.
For example, if your gross income for one of the given years was $10,000 and $1,000 of that came from teaching, that would mean that 10% of your gross income (1,000 divided by 10,000) was from teaching. Go ahead and figure out the percentages of each income stream for the records you are working with.
Step 2: Analyze Your Numbers
This means spending time looking at the numbers in front of you: sales totals and percentages of each income stream compared to the total.
Whereas step 1 required detective work and a lot of digging, this step requires patience and openness. They might not make sense at first, but I guarantee that a story will emerge as they become familiar.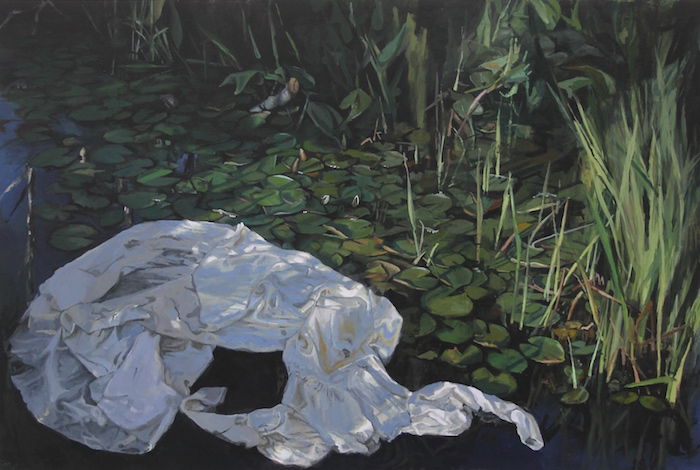 Here are some questions you might want answered.
What are the trends you see across the months and years?
What events happened to lead to your results? In other words, did your income increase when you had more in-person shows or when you doubled down on online sales?
What surprised you?
Where do you see room for growth?
Step 3: Set Your Income Goal
This is where those CEO projections I mentioned earlier come into play.
Again, you don't have control over the outcome, but you do have control over your actions. You have control over how big you think or how small you stay.
After gathering your numbers and analyzing them during the first two steps, you aren't pulling a number out of a hat when you set an income goal. Your goal, be it for 3, 6, or 12 months, is based in data from the past and thoughtful consideration of what is possible in the future. It's realistic.
As you were analyzing the numbers in step 2, did you discover that you're naturally increasing your gross income 10% every year? If so, set an income goal of a 20% or 30% increase for this time period because it's a stretch, but not out of the realm of possibility. Of course you want to keep your expenses the same so that your profit margin goes up.
How are you going ensure that you aren't merely breaking even, but actually turning a profit?
What's the exact number that will make your business profitable (or more profitable) in the next 6-12 months?
How much would you need to bring in in order to make a 10% profit? 20% profit? 30% profit?
Step 4: Set Yourself Up for Success
You are now ready to make a plan that will allow you to achieve your new income goal.
This is kind of a plan within your plan. You need to commit to actions that will help you attain your income goal.
The projects and tasks you choose to add to an income-accelerating plan will depend on the timespan you've identified to reach your goal, be it 3, 6, or 12 months. Think of the things you do that might produce additional income.
Showing your work
Having a sale
Sending emails
Posting to social media
Reaching out to individuals
Hosting private parties
Teaching
What makes sense for you at this time?
This is where the Artist Planning Sessions come into play. My process helps you get very clear about your current commitments and what you do or do not have time or bandwidth for in your schedule.
For example, if you'd really like to hustle and make up some lost ground between now and the end of the year, it is not the time to add an extra income stream. You likely already have a lot on your calendar at this late date in the year. (You can do what we do in the planning sessions and add up the actual hours you already have committed on your calendar. Mind. Blowing.)
Rather than adding a new income stream, this is the time to double down on what you already have in place, and the time to get real about what is required to be profitable with that work. It's the time to work smarter, not harder.
An income goal in the more distant future would allow more lead time to add additional income streams.
Your goal is to increase income and lower expenses—all expenses except for paying yourself. I want you to keep (or start!) paying yourself. At the same time, I'd encourage you to increase joy and lower your frustration level. Embrace more of doing what you love while minimizing doing what you don't love.
Watch My Livestream on This Topic
View this post on Instagram
Artists who go through the income-accelerating process have told me that it is empowering. It's daunting, I admit. But you will dramatically up your business IQ when you understand where the money came from, where it can come from, and how you can make it happen. You will begin to more easily visualize a profitable future.
Music by Wildermiss
This post was originally published on January 17, 2018 and has been updated with the podcast added. Original comments are intact.